Critics Need Not Apply
By Michelle Roberts

If anyone asked me yesterday what I was planning to write about this month I couldn't have told them. I still wasn't sure. But today something made me realize this particular blog post is long overdue. This subject should finally be the subject instead of just a quick mention in my "About the Author" at the bottom of my monthly Moon Jogger blog.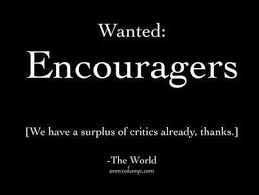 Why now? To be honest it feels safer today than it would have when I started writing for Moon Joggers last August. Many of you have gotten to know me. As well as anyone could know a stranger online. You've watched me comment, seen my posts and maybe even read a blog or two. 
And I know so many of you. I've even met a handful of Moon Joggers over the past year and count them as "real life" friends. I know how accepting and compassionate and caring the Moon Jogger community is in those moments when members reach out for support, encouragement and our own kind of virtual healing. I know, for sure, that Moon Joggers appreciate the times when others are vulnerable because it serves as a lesson for all of us and makes it easier for them to do the same.
But mostly, it's because May is Mental Health Awareness month and a time to start the conversations that begin to end the stigma. It's the right time to share stories that make it safe for others to reach out for help. I've already heard from many Moon Joggers over the past six months who've thanked me for including my bipolar diagnosis at the bottom of my blog. Meeting and getting to know people who live healthy, happy lives after living through the often frightening years of symptoms, diagnosis and treatment is so important. It helps us learn how to create the same for ourselves and the ones we love. Those of us touched by mental illness are rarely alone. We almost always have family members, friends and other people we care about who struggle in their own ways.
As someone who's lived through the ups and downs of bipolar disorder and seen the inside of a Behavioral Health facility for myself, I don't search out the so-called stable people as examples for my own life. I don't place my bets on the ones who pretend to have it all figured out. Instead, I recognize the bravery in those who share the raw moments of instability that we all experience. The people who reveal those doubts, fears and insecurities that can undermine anyone at one time or another.
They are the ones who can bear witness to that vulnerability in others and normalize it. So often, Moon Joggers step toward the things that scare us the most. They take on the challenging, expansive and hopeful things that bring optimism and growth while sometimes temporary failure. And in those moments I've seen Moon Joggers rally around them by bolstering their confidence to shield them from the doubters, the negativity and the well-meaning protectors who can often hold them back.
A caring, supportive and encouraging community is all we need to reach for goals we once thought impossible. In running or in life that's what we all deserve. Not everyone finds that at home or in their own family but if they're brave enough to look those places exist for each of us.
I'm sharing my very first blog below. A story I wrote two years ago about my time in the hospital while pregnant with my daughter and being treated for mania. It was a scary experience but 12 years later I'm so grateful for having lived through it. The greatest gift my therapist ever gave me was the day she asked me what I was like when I was manic. I told her I was outgoing, happy, creative, and artistic. I spent my time dancing, painting, exercising, writing and enjoying life. She helped me realize that mania was my binge on all the things that I'd allowed everyday responsibilities to strip away. So now I write, socialize, draw and log my miles dutifully because I know it's such an important part of my health in more ways than one.  
Laura Munson's Haven Writing
http://blog.lauramunson.com/2012/03/18/breaking-point-17/
When close friends read the blog two years ago they found it hard to believe this ever happened to me. But I use it as a sobering reminder of the possibility that there may be someone you love today who is struggling and in need of help or the opportunity to share their own story. Mental illness affects individuals, families and communities every day whether we talk about it or not. By being that friend or family member who can listen without judgment and embrace them with understanding, you can become a part of their journey toward health and happiness.
New Moon Joggers are signing on every day and I'm excited about getting to know all the interesting people who've joined recently. You've become a part of a group that means so much to so many! Thank you for all for being the encouragers instead of the critics and continuing to create this safe place for everyone here.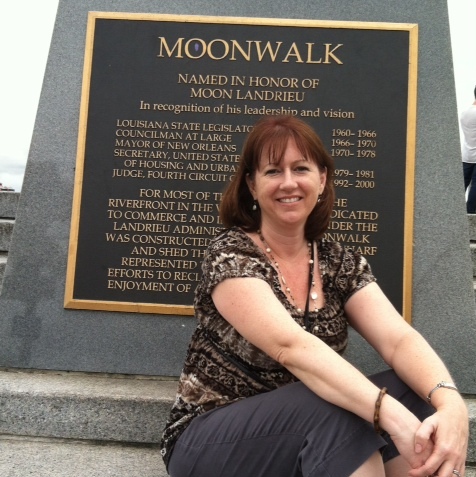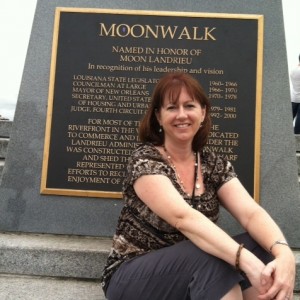 ABOUT: Michelle Roberts lives in Tallahassee, Florida, with her husband, Paul, and two children, Ashleigh (10) and Philip (8). She ran her first 5k in October of 2012 and her first half marathon in February of 2013. She was diagnosed with Bipolar Disorder in 2001 and maintains a healthy balance without the use of medication thanks to a job she loves, a supportive family, regular exercise, her writing and therapy. A wonderful life of "Both Hills and Valleys".
"The marvelous richness of human experience would lose something of rewarding joy if there were no limitations to overcome. The hilltop hour would not be half so wonderful if there were no dark valleys to traverse."
Helen Keller
Comments
comments