How are you doing on your New Year's Resolutions? Do you need to start over? Re-commit?  Do you need an extra push?  Do you run? Do you walk?  Would you like to improve your health and fitness? Are you training for your first 5K, 10K, half marathon or full marathon?  Whatever your goals are, be sure to include Moon Joggers.  In 2016 our goal is to log 48 million miles, as a group, to planet Mercury. YOUR MILES WILL HELP US REACH OUR GOAL!
In 2013 we traveled to the Moon, in 2014 it was Venus, in 2015 it was Mars! In 2016, Mercury Rising is our biggest event yet and we are searching the world for runners, walkers and joggers to log their miles with us to help us reach our goal.  We cannot do it alone!  Join our crew anytime throughout the year. It doesn't matter where you live or your current fitness level.  We have crew members from all 50 states in the United States and from more than 30 countries around the world.  As you connect with fellow Moon Joggers you will make lifelong friends from around the globe and you'll find the motivation to get out there and get those miles!
Set a goal to run (or walk) 100, 500, 750, 1000 or more miles in 2016!
Find out more about MERCURY RISING here and set up your log now! You can sign up for FREE or if you want the official medal and/or t-shirt, use promo code THIRTY to save 30% (expires February 29).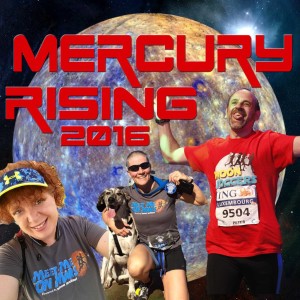 Comments
comments