Our goal is to invite individuals and groups to join together as a global community to complete one million miles of physical activity during the month of May, and to engage in a huge cause: their mental health. May is mental health awareness month and we want to do what we can to increase awareness as much as possible.
HOW DOES IT WORK?
CREATE LOG now. It's FREE! (if you do not already have a Moon Jogger Log).
Complete miles throughout May (run, walk, bike, swim…whatever you like).
Log your miles to help us reach one million miles for the month of May. Currently the most we have logged in one month is 260,262. Help us crush our current record! View Mileage Log HERE.
Participate in daily giveaways and contests on our Moon Jogger Facebook Group Page.  Invite your friends, family, kids, neighbors and everyone you know to join us! Did we mention? It's FREE!
Participants can:
Win awesome prizes (race entries, running shoes, gift cards, fit trackers and more) just for logging miles. Check in each day on our Moon Jogger Facebook Group Page to win prizes beginning May 1st, 2016! If we reach our goal of one million miles we will give one lucky participant a $250 Amazon Gift Card and also donate $250 to Mental Health America!

Connect

 with fellow runners and walkers from around the world!
Improve your mental health and help motivate others to do the same by being active and participating in something positive and following our daily mental health tips throughout the challenge.
Reduce your risk of preventable diseases (heart disease, diabetes and some cancers) and increase your overall health.
With physical activity and proper nutrition it is possible to live free from diabetes, depression, obesity, heart disease, and some forms of cancer.
By participating in our Million Miles for Mental Health you are making a commitment to a healthier life. Encourage your kids, friends, neighbors and co-workers to do the same!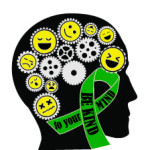 *We've been asked to host a virtual race in honor of Mental Health Awareness Month. We only have 500 medals available for our Be Kind to Your Mind 5K & 10K! So be sure to sign up for yours now! Find out more HERE.
**All walkers and runners are invited to join Moon Joggers! If  you have not signed up for MERCURY RISING  (one of the paid registration options) do so now and you'll be able to save 25% on our virtual races in 2016! (Use code MILLIONMILES to save 25% on MERCURY RISING).

Please use the sharing buttons below to invite your friends to help us reach our goal!
Comments
comments