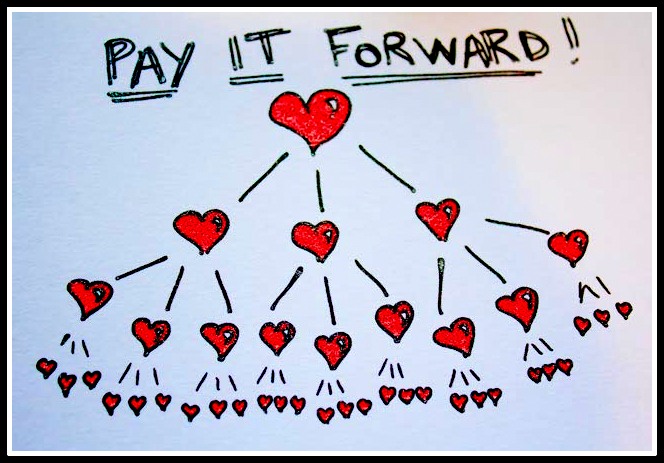 We LOVE our Moon Joggers and feel pretty dang lucky to have such incredible people as part of our Moon Jogger community.  We know that many of you are involved in fundraising and donating money to so many great causes around the world.  We brainstormed on what we could do to help our fellow Moon Joggers and this is what we've come up with:
For each virtual event that we host here at Moon Joggers, we will choose one person and donate a portion of our proceeds to their charity of choice.  We know many of you set goals each year to raise a certain amount of money and we want to help you reach those goals. It is sort of our way of "paying it forward" and to say THANK YOU for being part of our Moon Jogger family.
WHO CAN PARTICIPATE IN THIS PROGRAM?
1.  YOU MUST BE A MOON JOGGER.  If you are not currently a Moon Jogger, you can sign up here (it's free).
2.  YOU MUST HAVE PARTICIPATED IN THE MOON JOGGER EVENT THAT IS PRIOR TO THE ONE YOU ARE CHOSEN FOR.  So basically, be involved in our virtual events and help spread the word.  You can see a list of our events here  (we will be doing even more virtual events in 2014!)
3. YOU MUST HAVE A VALID CAUSE/CHARITY FOR US TO DONATE TO.  We will not donate the money to you personally.  We will donate it to the charity/cause you choose.  For example,  if you raise money for cancer, then we will donate the money directly to your fundraising page, on behalf of Moon Joggers. It must be a legitimate cause and if we have any questions about the validity of the cause you list, we will contact you.
So please fill out the form below and we will notify you if you are chosen.  We have at least two more events (possibly more) in 2013 and will add several more in 2014.  So if you don't get chosen for the next one, there is always a chance you can get chosen for the next one.  Also, we will put together a list of all of our Moon Joggers the run/walk for a charity and post your website, so people that visit our website can see your information and go to your website if they are interested in donating directly to you.
We will only accept one form per person.  If you fundraise for multiple charities, please just choose one that you'd like us to donate to.  Prior to opening registration before an event, we will draw a name out of a hat and that is who we will donate a portion of our proceeds to for that event!
We look forward to helping you all in your goals of raising funds and making a difference for so many great causes around the world!
"Together we can change the world, one good deed at a time."