UPDATE: THE MEDALS FOR THIS EVENT HAVE SOLD OUT! 
M's Run is our second annual virtual event.  This year's medal will be 4 inches, which is nearly double the size of the medals from last year's Enterprise Run.  M (also know as Marie) and her family are huge Star Trek fans and we are so happy to dedicate this run as M's Run
When: Complete your race any time between January 1 and January 31, 2015.
Where:  You choose the course and you time yourself (you'll report your finishing time to us).
Why:  Because we want as many people as we can get to virtually run (or walk) a 5K in honor of our fellow Moon Jogger, Marie Smith, who is currently, and courageously, battling stomach cancer.  Proceeds from this race will be donated to No Stomach For Cancer, a charity of Marie's choosing, and their mission is to "Support research and unite the caring power of people worldwide affected by stomach cancer."
SCROLL TO THE BOTTOM OF THIS PAGE TO READ MORE OF M'S STORY!
*Last year we sold out of our Enterprise medals within weeks of opening registration. We suggest you sign up as soon as possible to be guaranteed a medal.  Medals will be shipped out in January!
**If you are a paid Meet Me On Mars 2015 participant you should have received an email with a discount code to use on all of our virtual races this year to save 25% on each race. If you have not received that code email us at moonjoggers@gmail.com.  If  you have not signed up for MEET ME ON MARS 2015 (one of the paid registration options) do so now and you'll be able to save 25% on our virtual races in 2015! Sign up NOW! (Use code SAVE10 to save $10 on Meet Me on Mars)
Hi, I'm M. At the beginning of 2014 the world was at my feet. My family had recently moved from the UK to New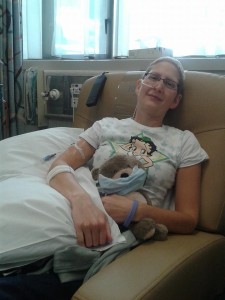 Zealand in the August of 2013 and we were looking forward to all the adventures our new home  had to offer, swimming with dolphins, staying overnight in a penguin colony, tramping around Arthur's Pass, endless adventures and once in a life-time opportunities.
Then the bottom dropped out of our world in the March of 2014, biopsies from an endoscopy undertaken for chest pain revealed I had stomach cancer and a pretty aggressive kind. There was little option open to me, chemotherapy, followed by stomach removal and then more chemotherapy. We were all on shock, I was 37, extremely fit having only just left the British Army and being Vegan ate all the right foods. But there was little time to dwell as I had to go back into hospital for further biopsies to confirm how much of the stomach was affected and then straight into chemotherapy. Unfortunately the chemo regime didn't agree and so on June 3rd I returned to hospital where they removed 90% of  my stomach.
As soon as I woke I was determined to get back on my feet, this wasn't going to defeat me and the family and I will soon be out undertaking those new adventures. On day one I started walking and with the motivation of Moonjoggers behind me I was soon doing several laps of the ward. I spent just under a week in hospital and then, six weeks after the operation I was back on chemotherapy, all be it a different regime. I've had two cycles so far and at present have one more cycle (two sessions) to go.
Tests undertaken on my removed stomach revelled it had penetrated to the stomach wall but they couldn't see it anywhere else in the body. I know now my life will involve many hospital checks but am determined to life and enjoy every moment. I have a wonderful wife, Angie and four beautiful children. Life is too short for regrets, yes I have cancer but that hasn't stopped me, in fact it makes you appreciate life more. One thing I will say though, never put of that visit to the Doctor. Stomach cancer is normally diagnosed too late and often presents as chest pain. I was lucky, mine was caught early, but it's not often the case. Beware those silent killers.