Follow us on Facebook!
*LESS THAN 20 MEDALS LEFT! SIGN UP NOW!
Did you know that March 2 is Dr. Seuss's Birthday?  Because of this it's also Read Across America Day which is put on by the NEA (National Education Association)!  So we are celebrating with our Race to Rhyme-Ville
5K, 10K,
Walk or Run,
Your Life Will Change,
So Get It Done!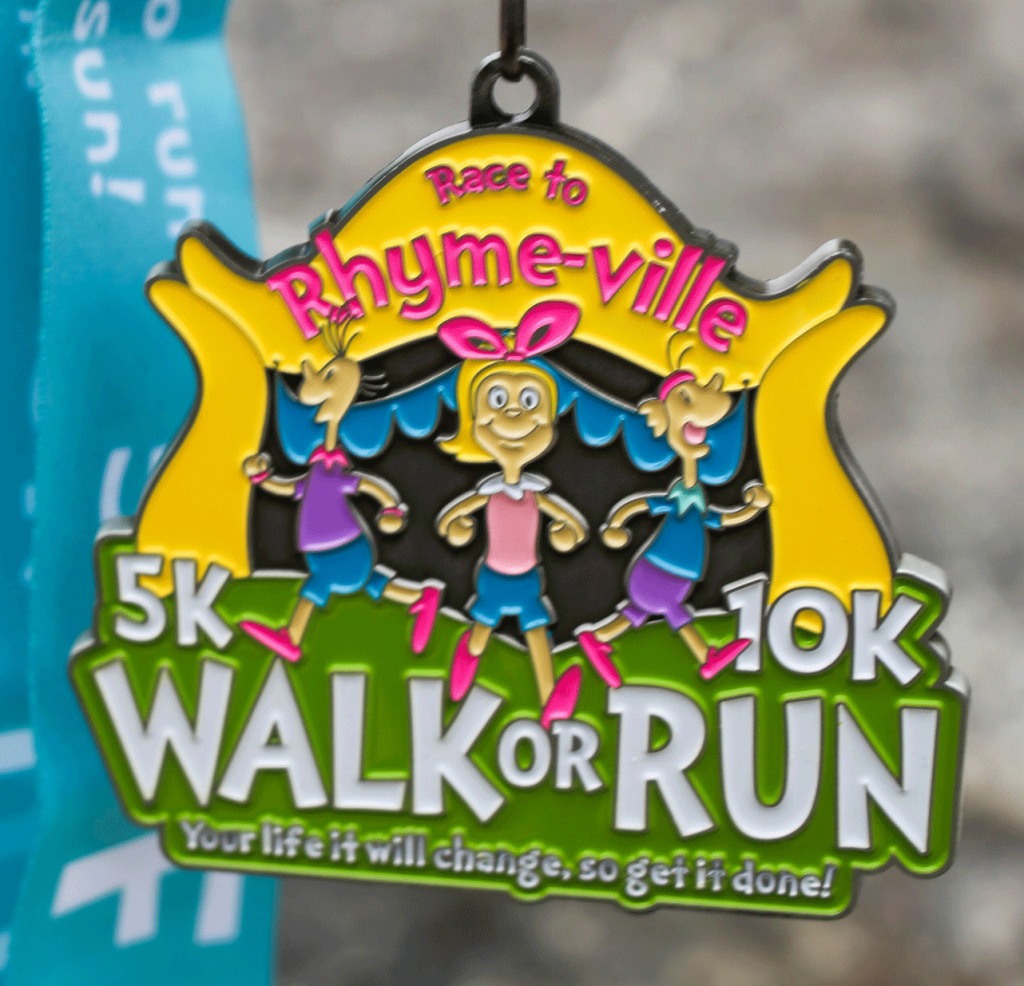 "I like to walk.
I like to run.
I do it in the rain or sun!
Grab your clothes
and grab your shoes!
It's time to go
– nothing to lose!"
-written on the neck ribbon of the medal
Don't miss out on these awesome medals! We have 500 medals available and they will sell out quick so sign up NOW!
When: Complete your race any time during March or April 2017! If you can complete it on March 2, even better!
Where:  You choose the course and you time yourself (you'll report your finishing time to us).
Why:  Because we want as many people as we can get to virtually run (or walk) a 5K or 10K! Plus, we will be donating a portion of each registration fee (at least 15% of each registration) to the NEA FOUNDATION. Their vision is for a great public education for every student.
-Medals and bibs will ship within 2 to 5 days of signing up!


Cost: $17.  Includes custom medal and bib that will be shipped directly to you.  Plus, at least 15% of every entry will be donated to NEA FOUNDATION. *We are in no way affiliated with this charity, we like to choose a different charity for each of our races and are happy to raise funds for them.