Finding the Passion In Running
It has been almost a month since I fulfilled my lifelong dream of completing a marathon. Sometimes I have to pinch myself to remember that this is real and that I don't have to fret, worry, plan, anticipate or dream about that day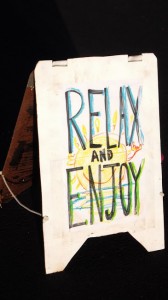 in October, 2013. I don't have to watch the weather forecasts. I don't have to tally the miles. I don't have to pencil in the long runs, the tempo runs, or the weight loss plans. I don't have to search for just the right sock, shoes, running shirt, running shorts, compression sleeves, or chaffing deterrent. The anticipation is over, the planning is done, the fear is gone, and the Monday morning quarterback sessions are over. Only the joy remains. I AM A MARATHONER.
Immediately after the marathon and the cursory (for me) analyzing and agonizing on "how it went"…I have settled into calm delight. What I thought was failure was actually success and what I thought was disappointment was actually fatigue. If I ever do another marathon, I will remember that.
Wait–"if" I ever do another marathon? Who is this woman and why does she keep changing her mind? Actually, I haven't changed my mind…I have decided to postpone my decision and plans for a bit. And if another marathon is in my future (and it most likely will be) I will handle it when it gets here. But for now, I need to learn to relax and run.
Moi?!? Type A, Nervous Nellie, Perpetual Worrier Extraordinaire is putting RELAX and RUN in the same sentence? This could be a revolutionary idea! This could change my life forever. One day, will it be natural for me to write, say, and do: "Relax and Run!"?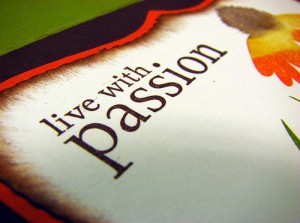 The last couple of weeks have been marvelous for my running and me. I ran several times with different friends. Actually RAN. One of the biggest lessons I learned in the Chicago Marathon was that I had focused so much on "covering" the distance in my training runs that I did not really care how much of it was walking and how much was running. As a result, I learned to walk pretty fast. And, if I so choose in the future, I could make a pretty good fitness walker.
But fitness walking is not my passion. I see myself as a runner–at least for now. And, therefore, I need to start running!! What an amazing idea!! If I want to run, I must run!! Brilliant! Eureka!
After my week off for recovery from the marathon, I have been back on the roads again. This time, however, I have been focusing on my interval training, on getting out there more often and doing what I really want to do – RUN!
And, as runners do, I ran a 10K race. I had a wonderful time. I laughed with friends after the race and I was happy to be back, spending time with fellow runners. I was not running because it was mandatory preparation for something else but because it was fun.
On November 9 I will run the Santa Barbara Half Marathon. I have decided not to wear my Garmin and I am excited. I will wear my pink Gym boss and I plan to get into the rhythm of the beeps and let my mind drift away. Just my friend and me…to a place that only we know.
Am I nervous? No, not really. The course and finish line will be open until the marathoners all finish so I will have plenty of time. Am I afraid? Of course not! Why would I be afraid to spend a couple or three hours on the road with a friend? We will have a grand old time! We will smile and chat, banter back and forth about how much further we have to go, the weather, the other runners..
I plan to enjoy this quiet journey…spending time with my friend, the runner, the one who makes me proud, the one who made my dream come true. I will spend this quality time with the best friend of all…ME!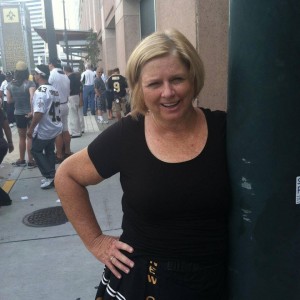 Carolyn Guhman is a 61 year old, retired insurance agent who is a mother of five and grandmother of six. She lives in suburban New Orleans, LA with her husband, Rick. When health issues forced her into early retirement and severe depression in 2008, she decided it was time to grab the reins of her own life. After a couple of years of trying to figure out where things went wrong and how to set them right,she laced up her shoes, filled out some race registrations, discovered a whole community of helpful people and finally found herself–running. Follow Carolyn on Facebook at Meemaw the Marathoner.
Comments
comments