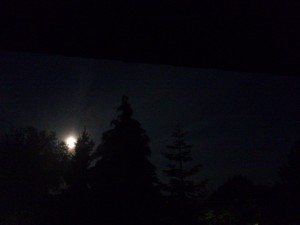 Rocking on the Roads: "Running alone"
by Hector Romo-Parra
5:00 AM.The watch alarm sounds, drops on the window and cold outside, darkness…double espresso; dressing, foam rolling, warm up, shoes…
A town sleeps and the road is mine.
 Some time ago, when I started running, first I joined a running community. I was very optimistic in getting fit and learn all about marathon but after some weeks, despite that I met really nice people, it was difficult for me to stay there. Not much flexibility: fixed appointments, fixed training schedules, the groups either were running too fast or too slow, people talking a lot (I am a bit autistic), etc. Suddenly I realized that what I really needed was peace and quiet at some point in my day, that was exactly the reason to start running: disconnect my mind from my daily life.
So I did not come back and decided to start running on my own. It was January; still winter no snow but the temperature was under zero. That night I planned everything for next morning: shoes, clothes layers, reflectors, etc. Next morning, new day and new start, I did my routine and went out. The road is mine. I usually like to run through the fields where there are neither cars nor noise, so I went from a nicely illuminated street deep into the forest. The first 4k I really enjoyed, it was kind of liberation, hearing the birds waking up, watching the moon, feeling every step and also hearing my feet pressing the leaves that where lying on the floor and… Late was when I realized that the moonlight was not enough to let me see the way: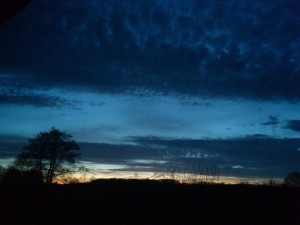 -"Oh my god, I did not had a lamp! How could I missed that simple detail"
"What to do now? Phone call? No, I have neither my phone! Please Hector, think fast, you can not sit here and wait until the sunrise you will be frozen! It is -3 centigrade"
Far from town I was really anxious, so I started to walk back on the same way that I took and hoping that I was not going to fall into a deep hole or even worse to get an injury that would not allow me to continue walking. My body started to lose temperature. I needed to do something and to keep me warm I started with some kind of Galloway, running and walking, trying to not step to strong on the floor and to give short and fast steps. Feeling the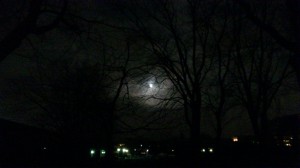 ground and compensate every single change on the surface… Stopping and doing push ups, running-walking again. I do not remember how much time passed but finally I saw the street, stopped a car, explained what had happened and asked for a ride. I arrived safely home, changed clothes and warm my body; I managed somehow for this time.
Years later…5:00 AM The watch alarm sounds, drops on the window and rain outside, darkness…double espresso; dressing, foam rolling, warm up, shoes… LAMP! and MOBILE!
A town sleeps, the road is mine, I will come back home safely every time.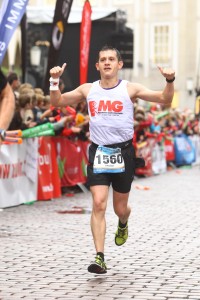 Héctor is a runner during mornings and a Neurophysiologist during days.  He lives in Germany and he runs for two motivations: his 4 year old Son who is living in Mexico and to raise funds for "The Myasthenia Gravis Association" since he has been diagnosed with this disease.
"Move yourself for the one that can not move" support us: http://www.justgiving.com/Hector-Romo-Parra
Comments
comments