*THIS WAS ONE OF OUR EVENTS FROM 2016.  CHECK OUT OUR 2017 EVENTS HERE!
Pi Day occurs on 3.14 (March 14) in honor of the value of Pi. We want to celebrate!  This year's medal will be  3.5 inches and we are really excited with how they've turned out! March is National Kidney Month and we want to do our part to help raise awareness for keeping our kidneys healthy!
Follow us on Facebook!
When: Complete your race any time in March.  Pi Day is March 14, 2016!
Where:  You choose the course and you time yourself (you'll report your finishing time to us).
Why:  Because we want as many people as we can get to virtually run (or walk) 3.14159265359 miles (the value of Pi) which is basically a 5K.   We will be donating a portion of each registration fee (at least 20% of each registration) to The National Kidney Foundation. Their mission is to educate us all on the importance of keeping our kidneys healthy!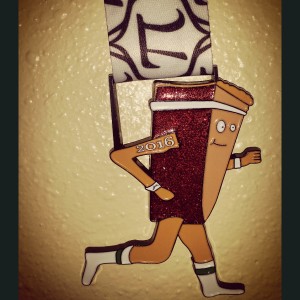 Cost: $22.  Includes custom medal and bib that will be shipped directly to you.   Plus, at least 20% of every entry will be donated to the National Kidney Foundation (typically about $5).  *We are in no way affiliated with this charity, we like to choose a different charity for each of our races and are happy to raise funds for them.
* Medals will be shipped out in March!
**If you are a paid MERCURY RISING  2016 participant you should have received an email with a discount code to use on all of our virtual races this year (2016) to save 25% on each race. If you have not received that code email us at moonjoggers@gmail.com.  If  you have not signed up for MERCURY RISING  (one of the paid registration options) do so now and you'll be able to save 25% on our virtual races in 2016! (Use code RUN2MERCURY to save 20% on MERCURY RISING)