In a Rut
by Tina Bond
Since completing my 1,000 mile annual goal for Moon Joggers in December and running the marathon in January, I ran the Celebration Half Marathon (2 weeks after the marathon), the Glass Slipper Challenge (10k and half marathon in February), and the Sarasota Half Marathon (in March).  With all that running my mileage has dropped significantly since January.  It all boils down to the fact that I have been in a running rut.
The most I have run outside of those races was probably 3 miles at a time.  I didn't do any training for the races after the marathon.  I didn't train for Celebration, but I didn't really need to since I just came off running a marathon.  I maintained some higher mileage runs for the Glass Slipper Challenge, but I didn't train at all for Sarasota.  I think I was mentally and physically burnt out, tired of the same running routes and just needed a break from running.
Just this weekend Jim and I moved into our new house.  Right from our neighborhood we have access to a wonderful running and biking trail.  We've been talking for the past year about how we couldn't wait to use the trail.  We've dreamt about biking into town to go to the Farmer's Market.  We've talked about which races we were going to use the trail to train on.  We had our first opportunity to use the trail Easter Sunday and took a break from unpacking and moving to take a bike ride into town to get dinner.  It was awesome!!  There were a lot of people out running, biking and skating on the trail.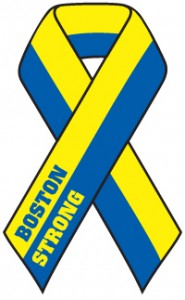 I feel like being in this new house and having this great trail to use will reignite my passion for running.  I do not like being in a running rut because I have gotten to the point where I really do enjoy running.  I just haven't been able to motivate myself to get out there.  Even when I was racing, before the Sarasota half even started, I just wanted it to be over.
Seeing other runners out there on the new trail will definitely will help get me motivated.  As I write this, the Boston Marathon starts in 5 minutes!  I can't think of a better day to get out there and get some miles in to get out of this rut and to run for those who can't.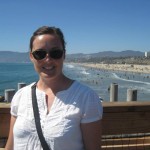 Tina lives in Winter Garden with her husband and fellow Moon Jogger, Jim. When she's not jet setting across the country with her job or running, or training for a race, or recovering from a race, she enjoys reading, photography, movies, music and going to Disney!! 
Comments
comments