Where my feet have carried me
By Melody Olson
My name is Melody and I am a Runner!
That is awesome to even write and I LOVE to be referred to as a runner!
Let me share a bit of my story:
I have an absolute LOVE for Track. I mean, serious LOVE for all things TRACK!
In H.S. (a very long time ago) Track was the only sport I participated in. I was a sprinter and part of two relays, as well. Later on, when I was out of school I 'jogged' on and off mostly on weekends. Oh yes, that is what we called it, jogging!
I was married and the children came and running wasn't my focus. But then, all three of our daughters turned out for Track!!!
I never missed one of their track meets! I love everything about those meets; the sights,sounds and smells bring me right back to those years in H.S. (two of my team-mates went on to be H.S. track coaches!)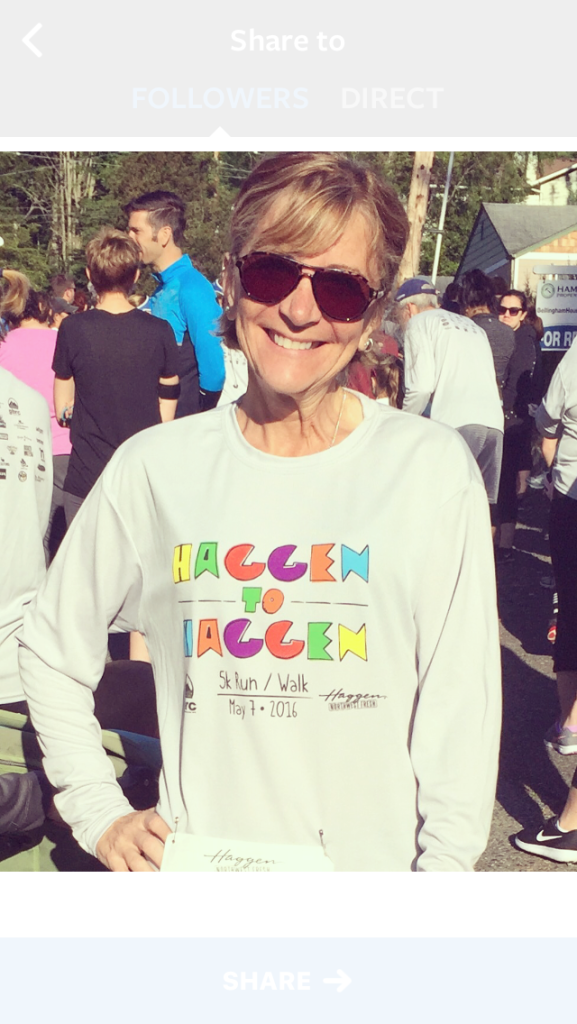 I have always been physical, doing some sort of walking or exercise video but, I never really ran for years and years. I was in shape just not running.
When my daughters were all still in school, I was diagnosed not once but, twice with breast cancer. I went through surgery to remove the cancerous breasts and also 16 months of chemotherapy (combining both diagnosis and chemotherapies.) I remember when I was first dx, I was pretty fit at the time doing weights, walking and several exercise DVDs. The Dr. looked me in the eye and said, "you are one very healthy, in shape lady- except you have cancer!"
I continued to walk every chance I got during my treatments. When my energy was up, I would try to walk farther and I never gave up! In fact, the exercise was something I had control over; I didn't have control over losing my breasts or my hair but, I had control over getting off that couch and getting outside and walking!
As the years went by, I continued walking as my number one daily activity and now, we had become empty nesters, so I could walk longer and farther with no commitments calling me elsewhere! My walks began a healing process for me. My therapy. I could laugh, cry and work through all the changes in our daily lives. (loss of a parent, children moving)
I did numerous 5ks and more than my share of half-marathons but, I still referred to myself as a walker because running, hurt my knees. (early onset arthritis, thank you chemo!)
In January of this year, I decided to cut back on calories and try to lose a bit of weight. The weight started to come off slowly but, it was consistent and this weight I believe really helped my old knees! (no more pain when I tried to run!) Cue the bells, harps, angels and whistles!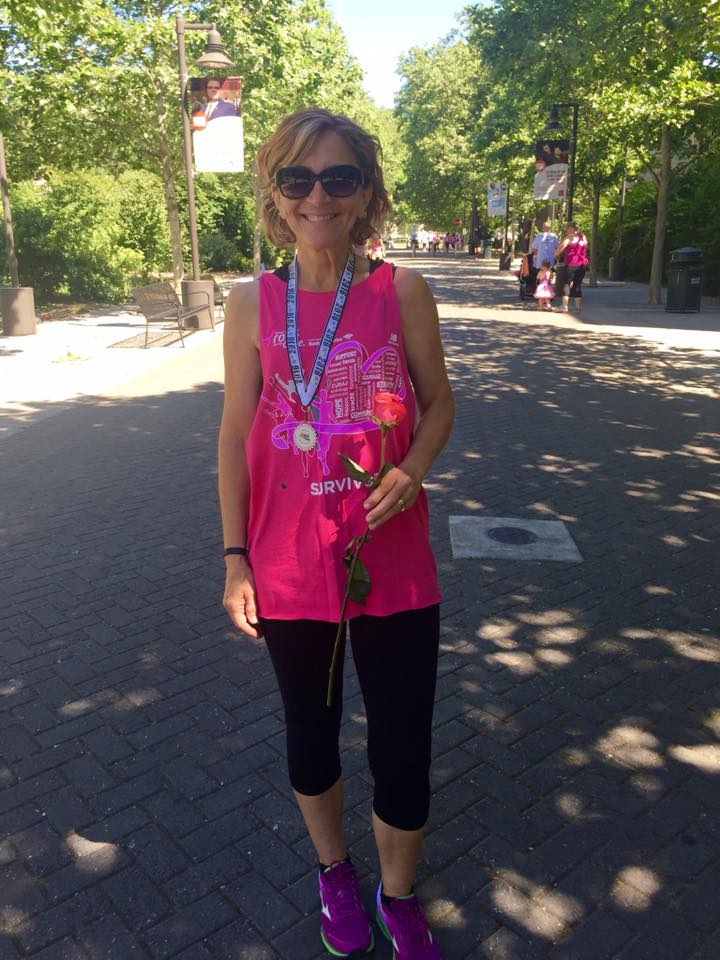 I started out running from telephone pole to telephone pole, then I'd set another goal eventually adding in some serious intervals.
I now have been able to run complete 5ks with no walking and each time I do one, I am FASTER! Can we say, PR?!
Running and just getting outside has been a huge part of my life and an enormous healing for me. I cannot imagine my life without it!!
By the way, my name is Melody and I AM a RUNNER!
Comments
comments