Saint George, Utah Moon Jogger Runner Profile
Hello Moon Joggers! Let us introduce you to Brittany Baltutis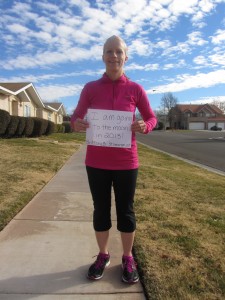 When did you first start walking/running? What motivated you to start walking/running? I started running in Track & Field when I was in the 9th grade because I wanted to be around a boy. And I ran until 11th grade. That was in 2000 when I stopped running. I first started walking in 2010 with some friends of mine while I was pregnant. It was nice to get out of the house. We go walking 5 days a week for a total of 10 miles. In August 2012 I decided to start running to hopefully loose some weight after having a baby & to feel better about myself.
 What do you love most about running/walking? How does it make you feel? I love to go running. It is something that I am doing for myself. I love the extra energy that it gives me. I feel like anything is possible. I ran my first 5k on November 3, 2012. I had a runner's high after the race. I was ready to sign up for another race. I was addicted & there was no turning back. My next 5k race was on 12-15-2012. And I am signed up for 3 more 5k races. Hopefully I will be able to do a half marathon in 2013.
 Who in your life inspires you? Who do you want to dedicate this year of running to? My Husband, James, and son, Nathan, inspire me to be a better me. So I want to dedicate this year of running to my sweet family. I love them so much. James may not run with me, but he does bike next me while I run. It is a time to spend with my family. James even totes Nathan along in our bike trailer.
 Describe one of your favorite running/walking experiences that you've had in your life: My first 5k race was awesome. I was hoping to get a finishing time of 25 minutes. However, I did even better. My time was 23:35. I even took 1st place in my age category (25-29). My husband has been very supportive of my goal to run. My mom even traveled 8 hours to come support me.
 What is the longest distance you have ever walked/ran in one day?: 8.3         
 What obstacles or challenges have you faced as you've tried to live a life of health and fitness?:  I crave sugar. So that just means that I have to run that much farther to be healthy.I also have exercise induced asthma. So breathing while I run can sometimes be hard for me.
 What does this next year of running/walking mean to you? Why do you want to go to the moon? What will it mean to you when you have reached your goal?  I was so excited to find your group on Facebook. I wanted to make one of my New Year's goals to run X amount of miles during the year 2013. However, I didn't know how many miles I wanted to accomplish. This group will help me to be accountable for my miles. I am excited to be a part of this group. Thanks for putting this together.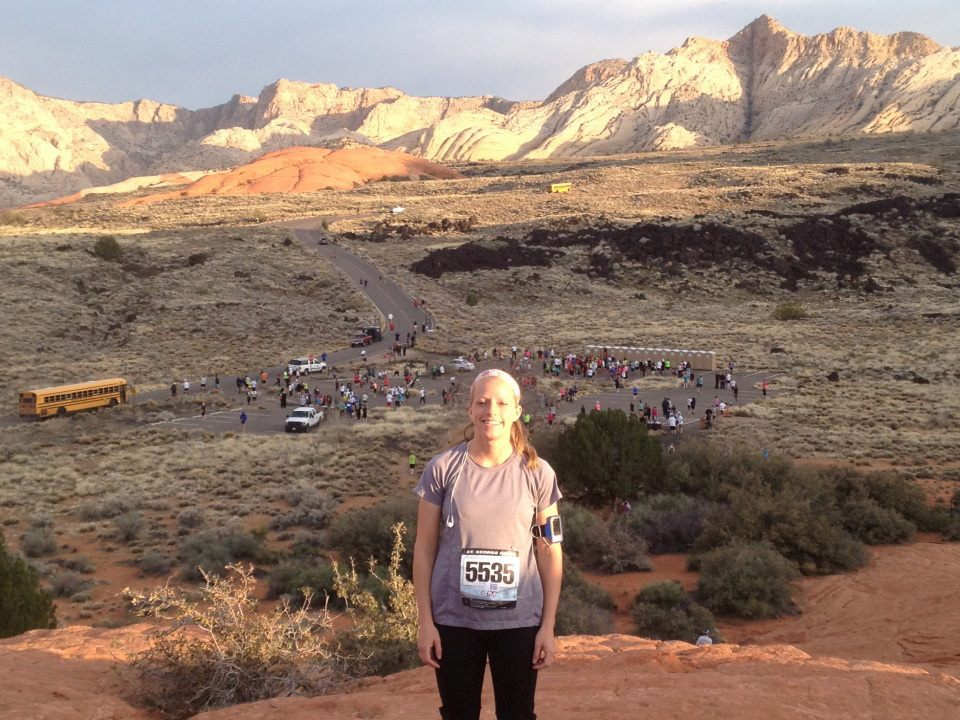 Tell us a little bit more about you. Who are you? Where are you from? What do you do for a living? What makes you happy? Tell us anything that you want the team to know.  My name is Brittany Baltutis. I am married to my sweet husband, James. We just celebrated our 5th anniversary in December. I have a wonderful son, Nathan, who will turn 2 in February 2013. I grew up in Vernal Utah, but now lived in St. George Utah for the last 5 years. I have a full time job: a mother. My family means the world to me. They make me happy.  The end of May I moved to Las Vegas, Nevada.  I sure do miss my running routes in St. George, Utah.  I sure hope that I will be able to go running in the next couple of weeks.  We just found out that I am expecting our second child.  So it has been hard to exercise since I am nauseous all day long.  Since I am pregnant I didn't know if I wanted to sign up for the voyage to Venus, but in the end I decided to do so.  So I hope that I will be able to continue to get miles through out my pregnancy and after the baby is born in May 2014.
Comments
comments