The Joy of Walking
by Rachel Eichen
With a name like "Moon Joggers" it's easy to fall into the trap of thinking running is the only way to get miles. But luckily there are many ways to move and one of the most underrated ways is walking.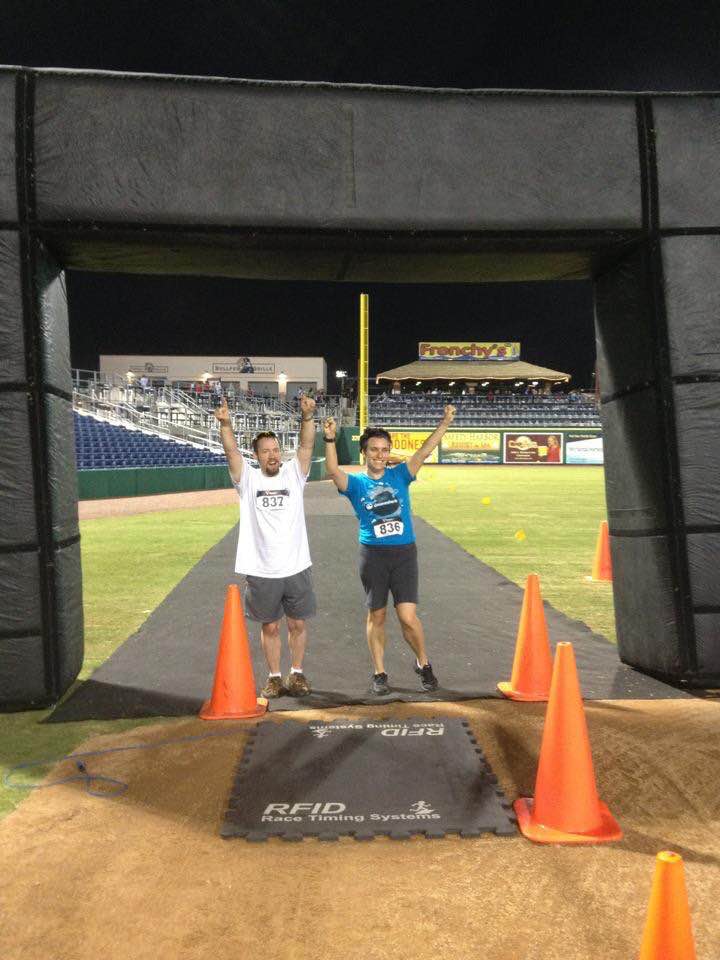 I've never been a big fan of being active. As a child of video games and books (and later the Internet), motivating myself to move has always been a struggle. However, one thing I enjoyed was walking. But it wasn't until a really rough break-up that I really fell in love with walking. While mending a broken heart, I told myself that if I was gonna cry, I'd have to walk while doing it too so I could feel somewhat productive. My walks started off as thirty minutes, and eventually turned into an hour, two hours, even three hours. Eventually my heart healed and I would later meet my husband (pictured). Even though the hurt was gone, I found my love of walking staying, so I kept up with it all these years and it's still my favorite form of exercise.
Walking gets a lot of negativity, but did you know walking a mile burns the same calories as running a mile? There's some debate on this, of course, but ultimately you're still moving your body the same distance – it just takes longer (but is also less impact). I have nothing against running – plenty of my friends do it and love it. It's just not something I've been able to stick with for the long term. And as I like to tell everyone – the best exercise is one you'll do consistently!
You might think as a walker you can't do all the races you see your running friends do and that's simply not true. If you pick "family-oriented" races you'll find plenty of walkers – just be sure to check the pacing requirements. Just this past weekend I did a 5k and walked the entire thing and finished at 49 min which was enough to keep my heart rate up but not enough to burn out. Sure – I got passed by lots of runners in the beginning, but there were definitely plenty of walkers behind me. And if you finish last – who really cares? You still cross the finish line just like everyone else and you're still lapping everyone on the couch.
So I say, if you want to get moving, don't let the walking haters bring you down. Get out there, walk at a pace that feels right for you, and get your body moving! And if you're going through a rough time right now, I've been there, and highly suggest walking as the best form of medicine 😉
Rachel is a walking enthusiast who loves to travel and see new places. Follow her walking adventures at her blog: http://www.iwalkthis.com
**All walkers and runners are invited to join Moon Joggers! If  you have not signed up for MERCURY RISING  (one of the paid registration options) do so now and you'll be able to save 25% on our virtual races in 2016! (Use code RUN2MERCURY to save 20% on MERCURY RISING)
Comments
comments