We are asking runners and walkers worldwide to answer a few questions about what makes an event fun, unique and memorable. Your participation is greatly appreciated.  As a thank you we will enter everyone that participates in the survey into a drawing and one lucky winner will get a $100 Visa Giftcard if we get at least 500 responses to this survey. Be sure to fill out your name and email on survey. Winner will be announced on our Moon Jogger Facebook Page on June 30! Thanks!
Be sure to give our Moon Joggers Facebook page a LIKE!
Thank you so much for taking our Moon Joggers' survey for 2015!  Our goal is to get more and more people out running, and to connect runners with each other all over the world! So far we have Moon Joggers in more than 30 countries and our numbers are growing daily. Its a positive, motivating and out of this world community full of runners and walkers of all shapes, sizes and fitness levels!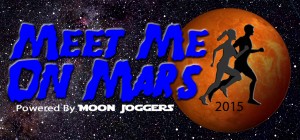 If you are not currently a Moon Jogger, we invite you to join our  2015 Mission: MEET ME ON MARS!  And as a thank you for taking our survey we want to invite you to use promo code survey to save 30% when you sign up (expires June 30)!  There is also an option to sign up for FREE and start logging your miles.   Sign up HERE.
CHECK OUT OTHER GREAT RUNNING EVENTS HERE!
Be sure to give our Moon Joggers Facebook page a LIKE!
Happy Jogging!
Angie
Moon Jogger Maniac