Successful Weight Loss Key #1: Consistency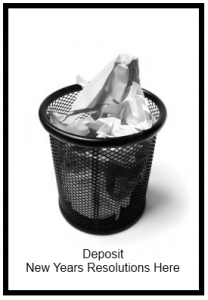 I don't know how many New Years resolutions I have made over the past decade, or the personal resolutions to really get the weight off… when the weekend is over, that have done little more than serve in filling space on a piece of paper that magically gets tucked away in my nightstand, or gets lost in a drawer in my desk, and eventually finds its way into the wastebasket.
"I'll lose the weight when…"
I don't know how many times this phrase has plagued my thoughts. Maybe you can relate. Maybe you, too, have been heavy in the battle to get rid of those extra pounds, from just a few to 100's of lbs or somewhere in between. It is frustrating to burn and return over and over with weight loss goals.
"Failure is an event, and never a person."
We all tend to get down and lose hope when we "fail" and fall short of our ideals or goals. A thought that seems to slip its way into our minds is "I am a failure!"
I, personally, don't believe that anybody is a failure. We simply experience failure. We always have it in us to triumph and succeed in our endeavors.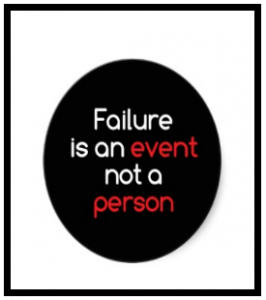 Let me share with you a little about my journey and what I have learned through experience and observation. I was a very active youth that loved playing sports. Which was my favorite? Depended on what sport was in season. Eventually I fell in love with basketball in middle school and high school. I played all the time and worked hard to keep my body in good shape by running and lifting weights when I wasn't on the court practicing/playing. I loved running at night in the moonlight and ending my day finishing my run by laying on my back and staring into the night time sky at the stars and moon that seemed to be challenging me to connect with the creator of it all, which I often was able to do as I lay there pondering.
By the time I graduated from high school I was in excellent shape, and it felt like it took little effort, mainly because I loved doing what I was doing and life's roles and responsibilities had not fully manifested themselves into my life.
Then life started. Because of my faith, I chose to serve as a missionary at the age of 19 for two years. I chose to do a semester of school in college before leaving. I remember quite vividly the nighttime runs in the beautiful countryside of Idaho. Again, there was the moon watching over me. Those were very peaceful times and so incredibly rejuvenating.
I then accepted an invitation to serve the people in the wonderful land of Hungary. It was an incredible experience, and I fully took on the balancing act of life's roles and responsibilities. I had never been so busy. We were on a tight schedule. I do remember hustling home to our apartments at night to get home by 9:30 pm. Again, I remember the familiarity of the moonlight even from my first night in that amazing country. However, my weight fluctuated greatly while I was in service and devoting my time and energies in helping others.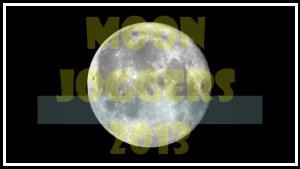 I returned home in 2001 and started college. Again, I was faced with many things that I wanted to get done to be successful in life. Lots of things to juggle. Not enough time to get it all done. I was running and getting in the best shape of my life when I ended up breaking my ankle playing in a pickup game of basketball at the gym. I was in the middle of trying to walk on to the college basketball team and was doing fairly well. It was a hard blow to handle. First time I had ever broke anything .
This break happened about 10 years ago. I have had two surgeries a couple years a part and have chosen more often then naught to let this defeat me as I put more and more weight on. The most recent thought that comes to my mind is "Once I lose the weight I will be able to…" I have been battling and getting back up after falling down from set backs and discouragement. There are many people in my life that have supported me and encouraged me along the way. My wife and 3 kids are always fueling my motivation and give me endless reasons to walk out the door early in the morning before work and get a jog in…And I refuse to completely give up.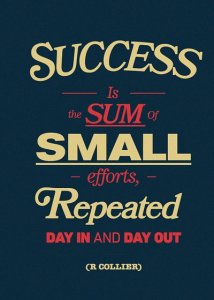 Today I have completed 4 weeks of consistent running as I aim to run a marathon in April of 2014. Most of my runs have been in the morning just before the sun rises and I am able to greet a familiar, consistent friend: the moon.
This has been fueling my efforts and desires and is a huge reminder of one of the most important keys to my current weight loss success: CONSISTENCY! There is few things more consistent and reliable as day and night.
"Success is the sum of small efforts today and everyday."
So, everyday I chose to get up and go for a run and when I see the moon I think about two things. First, I pat myself on the back for being consistent and showing up. And second, my thoughts turn to Moon Joggers and the consistent motivation, inspiration, and support I receive from participating in this group.
Thank you for helping me overcome the hurdles that have been holding me back, and I look forward to celebrating with each of you as we all reach new heights and accomplish our goals and overcome temporary setbacks.
REMEMBER: BE CONSISTENT.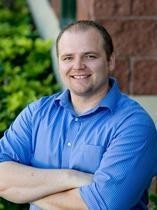 Chris Webb
Moon Jogger Commander
To infinity and beyond.
Comments
comments