Where My Feet Have Carried Me
By Jennifer Hart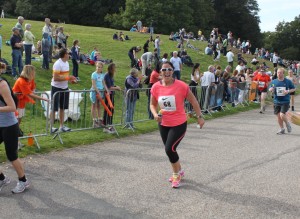 When I think back over my life, I am not sure when it was that I became a 'runner' but I do know it is something that has always been a part of my life. My earliest memories of putting one foot in front of the other are from my childhood, running around our block in Canada as a family. My parents were into running, especially my dad, and by watching them, my brothers and I were introduced to the sport from an early age.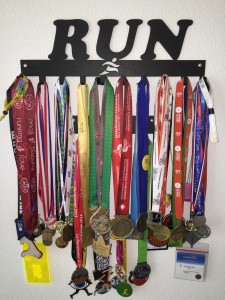 I continued to dabble with running throughout university. I wasn't very consistent and
my reasons at the time were markedly different than the reasons I continue to run to this day. I used to be the girl with headphones on as loud as possible on the treadmill. Nowadays, my running is about silence and peacefulness in the great outdoors. I guess you could say my running has matured alongside with me.
Therefore, when I first sat down to write this piece, I thought long and hard about the theme "Where My Feet Have Carried Me" before starting to write. There are so many ways in which I could answer this and since I could not settle on one, I decided to write a small journey of my running life.
Where My Feet Have Carried Me: Geographically
My running career started in Canada but has touched down around the globe since. I have run marathons in Ottawa (Canada) and Paris (France). I have run half marathons in London (UK), Amsterdam (NL), Paris (France) and countless other French cities. As for 10K and 5K races, I can add USA, France, UK, Switzerland and Canada to the list. I have trained during travels in the Czech Republic, Mexico, Italy, Spain, Denmark, Belgium, Norway and Venezuela. I find it thrilling now to venture to a new location where my feet can touch down for the first time. Packing my running shoes is a standard item on my pre-holiday checklist now!
Where My Feet Have Carried Me: Socially
Some of my best friendships have been made while pounding my feet out on the pavement. I worked as a half and full-marathon coach in Paris, France for a while and feel eternally blessed with the people I met during this time. I remain in touch via social media with almost all of the men and women I met over the years and to see their running continue to flourish and accomplishments stack up makes me so proud! They are all part of my running family.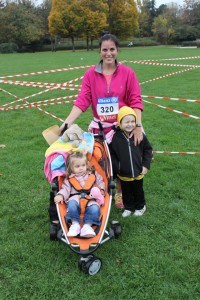 Where My Feet Have Carried Me: Emotionally
I have always struggled with my self-esteem and sense of worth. After the birth of my children, I was completely unsure of who I was. I panicked about how I would do it all: be a good mum, a good wife, have a good career, be a good friend, stay in shape…the list went on and on. Through running, I reached the depths of my soul that needed shaking up. I learned that I really CAN do anything I put my mind to. I could run a marathon on my daughter's 1st birthday. I wasn't going to win it, but I could run it! I learned to push past pain for the greater goal of being proud of myself. I learned my only true competition in life was against the negativity in my mind. My feet have taken me through some dark moments in my life. Like a friend, running has always been there for me. My running has seen tears, laughter, injury and frustrations.
Where My Feet Have Carried Me: The Future
Like my father, I hope to continue to benefit from a long and adventurous life of running. At some point it went from something I do, to someone I am. It's part of me. I miss it when I take time off. I am grateful for it when I return. I hope I have many more years of my feet carrying me around the world and will do everything I can to make that a reality.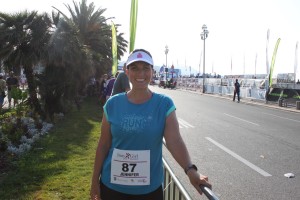 BIO: Born and raised in Thunder Bay, Canada, Jennifer has been running around the globe for most of her life. Having previously lived in the USA and UK, Jennifer settled in Paris, France for 10 years with her British husband, two Paris-born children and their Labrador retriever.  In 2015, with her family, she relocated to Switzerland where she currently trains alongside the pristine Lac Léman (Lake Geneva) and in the alps. Jennifer writes about her life adventures as an expat at Domestic Bliss Abroad.  Outside of writing, Jennifer is an avid runner, skier and professional packer. http://www.domesticblissabroad.com
**All walkers and runners are invited to join Moon Joggers! If  you have not signed up for MERCURY RISING  (one of the paid registration options) do so now and you'll be able to save 25% on our virtual races in 2016! (Use code RUN2MERCURY to save 20% on MERCURY RISING
Comments
comments