Join us on our biggest running and walking event of 2018!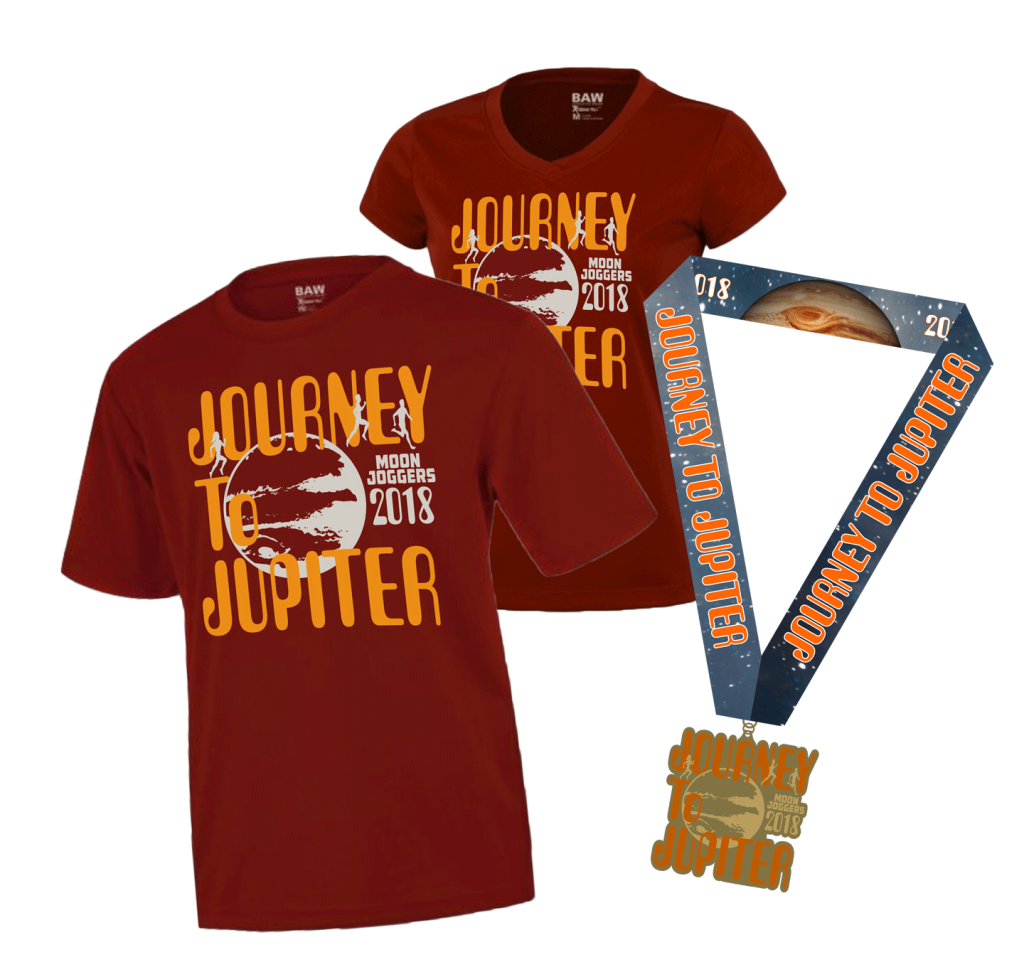 Don't miss out on our main event of 2018: Journey to Jupiter!
(Save 30% for a limited time)!
CHECK OUT OUR CLEARANCE MEDALS HERE!
WHAT IS A VIRTUAL RACE? A virtual race is a race that can be run (or walked)  from any location you choose.  You can run, jog, or walk on the road, on the trail, on the treadmill, at the gym or on the track (or even at another race). You get to run your own race, at your own pace, and time it yourself.  And your medal will be shipped directly to you. Complete a virtual 5K, 10K, half marathon and more!