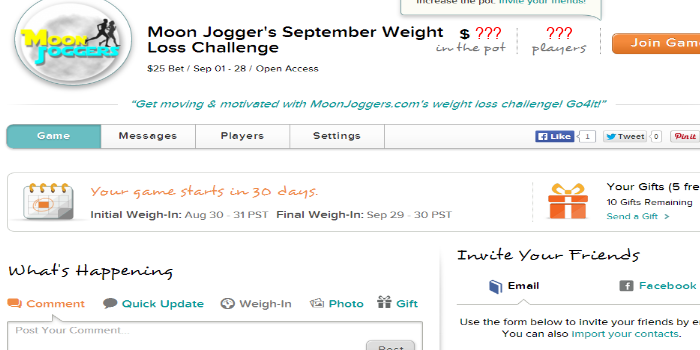 Join the 30 Day Weight Loss Challenge before September 1st
Hey all you Moon Joggers! We are going to be starting something new for all the Moon Joggers out there whose main goal is running weight loss. Thanks to fellow Moon Jogger, Jeanette Krause, for showing us this fun and creative way to do group weight loss challenges. The site is called www.dietbetter.com.
How Does it Work?
We call it The Kickstarter because sometimes you just need a short swift kick in the pants to get you on the right track. This is it! You've got 4 weeks to lose 4% of your starting weight. To begin, everyone puts money into the pot. After four weeks, whoever's hit their 4% goal is a winner and splits the pot. I have found that we each individually operate differently when we have a little skin in the game. The bet for this month is $25. It is for motivation fuel!
Join the Game and Have Some Fun
Join the game today! It's easy. We hope that as you take the challenge that you experience the results that you want. As a group we are here to support you and cheer you along!
If you have any questions, please don't hesitate to contact us, or leave a comment on this post.
Go 4 it!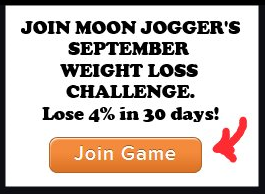 Comments
comments