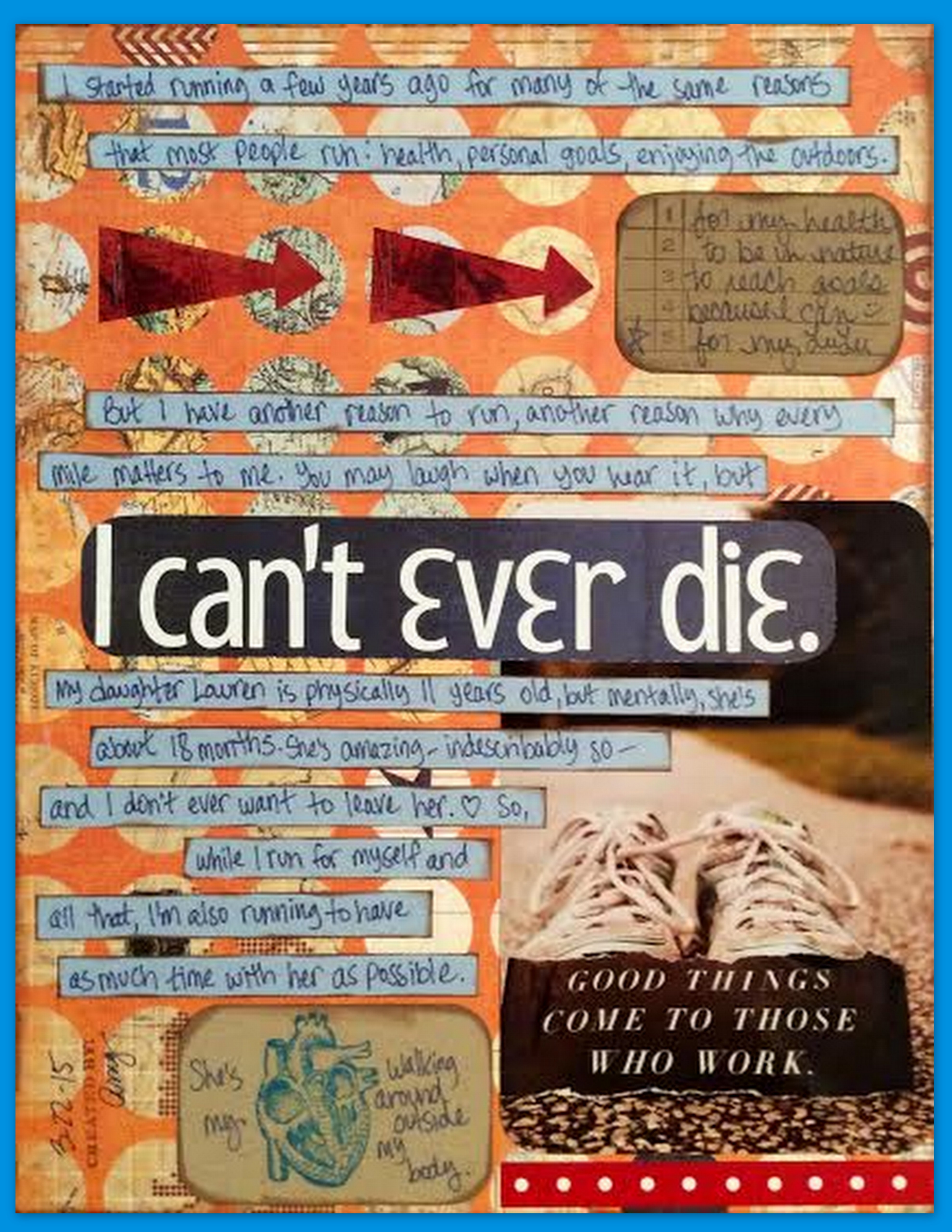 by  Amy Preneta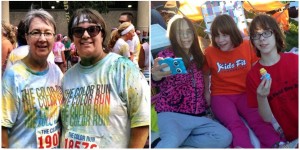 I recently turned 40 and have been running for three years. I live in and love Cleveland, Ohio. I used to work for the federal government, but gave it up to raise my triplet daughters who decided to join us at 24 weeks instead of holding out 'till 40. I've run lots of 5Ks, 10Ks, and halfs, but I think 10K is my preferred distance. I run in my neighborhood and in our wonderful county park system. I've worked through a lot of problems and feelings while out on the trails.

In December, I got a new running partner, a sweet pointer named Mali. She's faster than me! 😉
In case you can't read the writing in the picture above, it read:
 I started running a few years ago for many of the same reasons that most people run: health, personal goals, enjoying the outdoors.
1. For my health
2. To be in nature
3. To reach goals
4. Because I can


*5. For my LuLu
But I have another reason to run, another reason why every mile matters to me. You may laugh when you hear it, but I can't ever die. My daughter Lauren is physically 11 years old, but mentally, she's about 18 months. She's amazing – indescribably so – and I don't ever want to leave her. So, while I run for myself and all that, I'm also running to have as much time with her as possible. She's my heart walking around outside my body.
**If you are a paid MEET ME ON MARS participant you should have received an email with a discount code to use on all of our virtual races this year to save 25% on each race. If you have not received that code email us at moonjoggers@gmail.com.  If  you have not signed up for MEET ME ON MARS (one of the paid registration options) do so now and you'll be able to save 25% on our virtual races in 2015! Sign up HERE. (Use code SAVE10 to save $10)
Comments
comments