What does it take to be an Ultra Marathon Runner?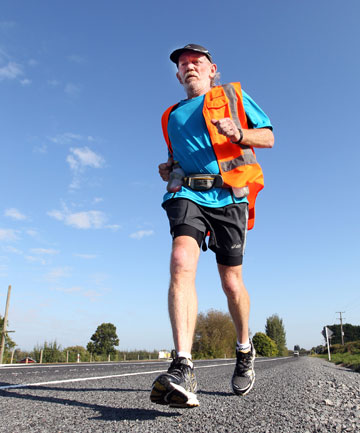 So the step into the ultra arena happened (approximately 10 years ago) and after that first 67 km (a run through some beautiful countryside) I found that I definitely enjoyed them!!!! – strange I know. I,m not sure what it was – the challenge maybe, the test on the body and maybe a lot more. One of the ones I found was that I could pace myself a lot better and it also didn't matter whether you were first, middle of the pack or last everyone was still out there cheering you in – a great wee community of like mind people. It is about your own goals and what you want to achieve.
So after this first forray into the ultra arena (yeah I can call myself an ultra runner!!) within a few days I was thinking " what next?". The next step up from a 67 km , of course, had to be a 100 km. After a search I found one in the lovely area of Lake Taupo – but whoops it was only 5 months away. . Hey whats a challenge!!!! I stepped up the training (not quite knowing what I was doing) and stepped onto the starting line. AFTER JUST UNDER 12 HRS OF RUNNING, WALKING, CRAWLING and feeling incredibly sore, blistered, blackened toenails I crossed the finish line. So why do it – Apart from the above – I felt great mentally – elated and all the pain seemed to disappear( the next morning was a bit different). From someone who had thought a marathon was an impossibility to now finishing a 100 km – what do you say??? It is interesting to say here that after a couple of marathons someone asked me why I didn't join the local harrier club? My comment at that stage was " Why – I cant run!!"
So 100 km done – what is the next challenge? Of course it had to be the 100 mile. Again this happened within about 9 months of the 100 km and I completed this within about 21 hrs. One thing I loved about this one was the running through the night – some of it because I couldn't see the long straights and hills in front of me. This showed how important the mind is when you're attempting to run these sort of distances.
Around this time I had followed one of NZ,s elite ultra distance runners as she ran the length of NZ and of course that idea of doing something similar stayed with me. Over the next couple of years I was running 4 – 5 ultra,s per year ranging from 60 km to the 100 mile as well as 2 – 3 marathons and also found I was constantly learning from every run – mostly from the mistakes I was making – but I was learning, all be it slowly!!. On arriving back from one 100 mile run (around our wonderful Lake Taupo) Christchurch (my old home town) had a major earthquake causing widespread damage. Over a couple of days of wandering what I could do to help I came up with the idea of running from Auckland to Christchurch in 15 days (a distance of 1053 kms) which meant averaging 70 kms per day. This was to be a huge learning curve especially the process of backing up such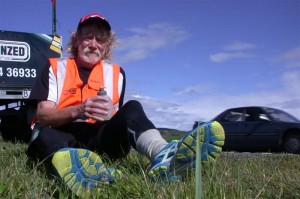 a big distance each day again, and again, and again…….. As well as managing niggles, tiredness and so forth. At the end the run turned out successful reaching the target on time and raising $ 20 k for Christchurch. This gave me such a huge sense of achievement and boy I loved that feeling.
My love for this sort of run blossomed from here as well as the sense of giving back to our communities. On arriving home I started watching/following Dean Karnazis' Run Across America. The seed was sown as well as coming up with an idea of what could be done in NZ of a similar nature. Hence The Run Around NZ raising awareness as well as funds for The mental Health Foundation of NZ. More to come in the next installment of my journey.
Here is my Recovery process over 6 days after my last 3 day 504 km run – this works for me and everyone needs to work out what works for them.
Day 1 – 8 km walk – very slowly. Time no object. It is just to get the body moving again.
Day 2 – 8 km walk/run early morning. Later 12 km walk run
Day 3 – 10 km walk/run early. Later 15 km walk/run
Day 4 – 10 km walk/run early. Later 17 km run slowly
Day 5 – 12 km walk/run early. Later 17 km run ( slowly increasing speed)
Day 6 – 27 km run – keeping a steady 5 min 20 sec km pace
The run in the walk/run sequence was slowly increased over the few days. As stated this process works for me and it has taken time to work out whats best. Till next time have fun and enjoy your running!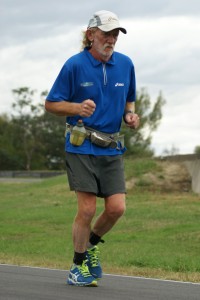 Perry Newburn is an ultra-marathon runner from New Zealand and the current leader of Moon Joggers. At the time of this post he has already logged 5,247 miles for the year and has plans to complete even more before the year is through. Next year, to celebrate his 60th birthday, Perry plans to break the master's record and run across America in 50 days. That is an average of 58 miles per day! To follow Perry on his journey and to support him along with way, check out his blog at Perry's Run: America in 50 Days.
---
From Our Ad Partners/Sponsors
Comments
comments