Where My Feet Have Carried Me
by Zoe Albright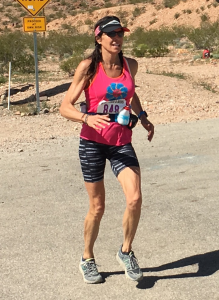 My feet turned 57 this year. They still look pretty good. We're still very happy together. They've served me, my heart, and my soul well. Where have my feet carried me? Fabulous question!
The places my feet have carried me can't be pinpointed on any map, except the one in my heart. My feet haven't travelled much, yet they have carried me through countless miles of the highest and lowest points in my life, and everything in between. When I was young, all I wanted to do was be a runner. It even says as much in the school paper the year I graduated 8th grade. Somehow, early on in my life, I knew intuitively that running, and my feet, would serve me well. My feet have carried me through joy, sorrow, pain, uncertainty, and heartbreak.
As a high school athlete, I excelled, until my senior year when a new coach told me I was "too fat to be a runner." Not exactly the right thing to say to a teenage girl, but it was 1977, and none of my coaches really knew much about coaching young girls. In college, I didn't exactly excel in academics OR athletics, but I had a lot of fun! Through it all, I would run, although rather sporadically. When I received a letter notifying me that I didn't get accepted into my transfer college, I put on my running shoes. My feet helped me process disappointment and confusion.
When I was raising 3 active boys, all very close in age, my feet made me a better mother, and a better wife. My sons jokingly say that they are all still alive because I ran. (They should thank my feet!)
In 2001 my father was diagnosed with a rapidly growing brain tumor. He would not live long. My feet made me a more compassionate caregiver. When I received the call saying he had died, I laced up my shoes and headed out the door. I immediately turned to my feet to carry me through my grief. My feet carried me and kept me strong as the mother of an American Soldier taking gunfire in Iraq. As an American Red Cross Volunteer, my feet helped me process the extreme devastation and tragedy I witnessed in the aftermath of both Hurricane Katrina and Hurricane Sandy. I packed my running shoes for those month long deployments. I knew my feet would carry me.
As a new grandmother of a beautiful little dark haired girl, my feet helped me celebrate her birth. My feet carried me to a beautiful heart-shaped rock that I carried for 2 miles to give to her!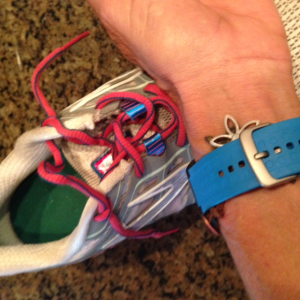 My feet carry me to my faith. Occasionally, my run is my church. It's where prayer flows effortlessly, as I dedicate miles to specific people.
My feet carry me to a childlike joy that can be found on a sunny day pushing my body to its edge, up a 2-mile hill, and smiling with gratitude for what my feet and my body can do.
My feet carry me to places, people and things I can only tap into through the work of my feet. My feet carry me to the people I miss the most. My feet help me process and make sense of things. When my feet and I have work to do, I tuck my good luck charm into the band of my running watch, lace up my shoes, and head out the door.
My feet carry me to a place where my soul comes alive. My feet continue to carry me, but not to places you can pinpoint on a map.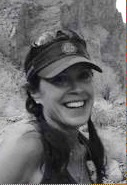 A little about me – I'm a Personal Trainer in Las Vegas NV and have been running all of my life. I'm married and have 3 grown children, a beautiful daughter-in-law, and a sweet 7 month old granddaughter. I don't remember when I officially started running. I grew up in MN in a small town on country roads where all we did was run and play. If you wanted to go somewhere, you'd end up walking there, so why no just run and get there sooner! Our feet were our ticket for entertainment! I wish everyone knew what we as moon joggers know…….that our feet, whether running, walking, cycling, dancing…….will carry us to great places both physically and mentally/spiritually. It will introduce us to fabulous people and places. Lifelong friendships begin because of our feet!!

**All walkers and runners are invited to join Moon Joggers! If  you have not signed up for MERCURY RISING  (one of the paid registration options) do so now and you'll be able to save 25% on our virtual races in 2016! (Use code RUN2MERCURY to save 20% on MERCURY RISING)

Comments
comments